<!- /mfunc search_box_body -><!- mfunc feat_school ->
Featured Programs:
Sponsored School(s)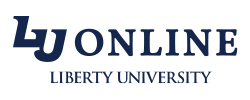 <!- /mfunc feat_school ->
When the world of education looks to leaders, they are looking to the individuals who have gone as far as they can go in the academic world: those who have earned doctoral degrees in educational leadership or administration.
And educators today are looking for those leaders more than ever. Institutions ranging from preschools to universities have been roiled by the COVID-19 pandemic and its after-effects. Throw in a little political debate about free speech, curriculum standards, and tack on budgeting and labor negotiation challenges, and you've got a laundry list of big problems that leaders will confront in the coming decades.
Yet there are solutions to be found. And there are men and women who will step up and find them as the leaders of schools and school districts everywhere in the country. As it always has been, the future of the country is in their hands. Kids of all ages and capacities count on schools to open their minds, fill their brains, and push their spirits toward new horizons.
Why a Doctorate in Education Leadership Is a Stepladder To Making a Difference
It's no surprise that people in the world of education value education itself. Every teacher, every administrator, for their entire career, will continue to sip from the font of knowledge. It's the way you stay current in your field, hone your skills, polish your technique.
You do it all to make a difference in the lives of the kids whose education you have been entrusted with.
A doctorate represents the pinnacle of that journey. And it gives you the greatest chances of being the difference-maker that you have always dreamed of being for the next generation.
What Is the Real Difference Between an EdD in Educational Leadership and a PhD in Education Leadership?
Go figure… educators love doctoral degrees so much that the field has two types to choose from!
But how do you make that choice? What can you do with an EdD in educational leadership that a PhD in educational leadership doesn't cover? Or are all doctoral degrees in educational leadership pretty much the same?
You'll hear the same answer everywhere: the Doctor of Education (EdD) is a practice-focused program that is designed to prepared graduates for roles in education administration, while the Doctor of Philosophy (PhD) in educational leadership is aimed at research and to prepare individuals for teaching positions.
Of course, in a field where everyone is a teacher at some level, that doesn't really tell you much.
The fact is, you can become a great on-the-ground leader with a PhD, or an incredible theoretician and researcher with an EdD. The devil is in the details in either case!
For administrative jobs, you'll want to make the program, whether EdD or PhD, includes the necessary coursework required to get a license for the position in your state. Failing that, you'll have to plan to take those classes through a postgraduate certificate program. Or perhaps you already have them, courtesy of a master's degree in the field.
In either case, doctoral-level studies allow you to customize your program for your own unique goals. It's true that a PhD will be easier to fit into a research-oriented path, and an EdD will come packed with more practical studies. But you can tune your education in either direction with both types of doctoral program.
Doctoral degrees in educational leadership tend to take between two and five years to complete, depending on the program design and whether you are attending full or part-time.
According to the National Center for Education Statistics, for each of those years of full-time attendance, you can expect to pay an average of $12,410 at public universities, or $26,597 at private colleges. That sets you up for a total price tag somewhere in the vicinity of $24,820 to around $130,000 at the top end, all depending on where and how long your program is.
Exploring Specializations Available in Doctoral Degrees in Educational Leadership
Like other fields, the higher you climb the ladder in education, the more specialized your studies will become. Developing expertise requires an intensive focus on a narrow field of study. That's reflected in the range of specializations you'll find available in doctorates in educational leadership.
These can be found either in the focus of the degree itself, or in concentration options offered on a more general program.
In the first instance, you'll find degrees like the PhD in Educational Leadership and Policy Studies, an EdD in Higher Education Leadership, or a PhD in Education, Leadership, and Organization that clearly say on the label exactly what areas of educational administration they focus on. Other examples include:
Doctor of Education in Organizational Leadership
Doctor of Education in Leadership and Innovation
PhD in Higher Education Leadership
EdD in Organizational Change and Leadership
But there are also many EdD and PhD programs that are simply offered in educational leadership or administration, and offer sub-specializations to further focus in your area. Examples include:
PhD in Education Leadership, Concentration in P-12
EdD with Curriculum & Instruction Specialization
EdD with Instructional Leadership Option
EdD in Leadership with Adult Education Specialization
EdD in Leadership with specialization in Performance Improvement Leadership
Many programs also come with specific coursework that is designed to fulfill state licensing requirements for certain educational administration jobs. In many cases, you'll find the same degree with different specializations for each of those roles, such as an EdD in Educational Leadership for K-12 Principals versus an EdD in Educational Leadership for Superintendents.
The possibilities cover just about every field of study in educational leadership and administration:
But those are just the beginning when it comes to drilling down into your needs and interests.
Exploring the Curriculum Offered in PhD in EdD Educational Leadership Programs
The course of study in a doctoral program is shockingly variable to anyone coming in from the world of baccalaureate or even other graduate programs. While there will be a number of required courses you'll have to take, you'll find that even in those classes, you'll have a lot of control over exactly what you will be studying.
Doctoral studies are driven as much by the students as the professors.
At this level of education, you're expected to have a solid idea of what it is you want to learn about, and some original ideas for how you want to learn it. Professors are there for guidance, research direction, and subject matter expertise, and a little bit of handholding. They're not there to shove knowledge down your throat.
That said, it's not a complete free-for-all. Most doctoral programs have required coursework that will focus your studies in the following areas:
Foundations of Leadership
Leadership, and particularly educational organizational leadership, has been studied and researched heavily over the past decades. You'll get coursework that takes you through all the details and findings, exploring what kind of traits and behaviors signal strong leadership, and learn what the characteristics of effective leaders are.
Educational Administration Policies and Procedures
Leadership alone isn't enough for success in educational administration. So you will also have classes that develop your knowledge and understanding of policies and procedures used for managing school and district administration. These will cover all the core tools you'll need to align teachers and other educators with your overall goals.
Legal and Ethical Issues for Educational Administrators
There is just about no level of trust in American society higher than that placed in educators by parents each day. So a strong understanding of the legal and ethical requirements for school administrators is essential. You'll not only go through the regulatory obligations, but also get a deep look at the philosophical foundations of ethics, giving you the logical and reasoning abilities to make the tough decisions that will come across your desk as an administrator.
Organizational Structures and Behavior
Promotion to the top jobs in educational organizations gives you the responsibility for putting in place the structures that give students and educators the best chances for success. This coursework will look at social and group behaviors, and expand your understanding of how organizational structure impacts those behaviors.
Advanced Quantitative and Qualitative Research
Doctoral studies inevitably come with high requirements for research into your focus area. So you will take classes that help you understand the underpinnings of effective research and analysis. These look at aspects of research including modeling, statistical significance, sampling, and experimental design.
Strategic Planning and Assessment
Administrators are responsible for making the big-picture decisions that take schools and districts decades into the future. Everything from drawing up budgets to lobbying for new schools could be on the board. So you definitely need a strong skillset in analyzing both your resources, future requirements, and capabilities and to then weave those into insightful, efficient strategies to accomplish your goals.
Other advanced courses or subject areas you might choose to explore can include:
For doctoral programs designed to meet requirements for principal or superintendent licensure, you'll often find the same kind of internship or practicum requirements as master's degrees in the field. This sort of practical experience is considered critical for your own development as an educational administrator.
Dissertations Are the Core of PhD Programs in Educational Leadership
Part of what makes doctoral degrees in educational leadership unique is the fact that all that self-direction you are allowed is directed at one special culminating piece of work: a doctoral dissertation or capstone project.
Dissertations are more common in PhD programs. They often take up as much as half your total time in the program, between research, writing, rewriting, and polishing. Even courses outside of your dissertation subject are likely to be designed to support it in some way, however.
Your choice of topic will need to be original, interesting, and relevant. The subject and the conclusion will help define the rest of your career. Designed with input from your advisor, you'll have every opportunity to shape it to match your interests and goals—and then you'll have to defend it in front of a dissertation committee who will uncover every gap in your research, every slip of logic, and any weakness in your conclusion.
Your doctoral dissertation or capstone project could define your career for years to come.
A capstone project may sound easy by comparison, but in fact it simply takes all the research and much of the writing and stacks actual, practical challenges on top of them. A capstone can be more creative and task-specific than a dissertation… a novel kind of curriculum plan, for example, or a staff training workshop design. The depth is similar, but capstones are intended to be representative of projects that an educational administrator might actually execute in the course of their duties, rather than a purely theoretical exploration of the topic.
In both cases, these culminating projects serve as the ultimate expression of what you have absorbed in your studies. You can expect them to be the first thing that every future employer or promotion committee looks at.
Finding Colleges That Support Your PhD or EdD in Educational Administration Goals
Picking the right school for any kind of advanced education degree is important, but at the doctoral level, it's more important than most. Because you work so closely with professors and advisors in a small group, you absolutely need to find the right fit. That means looking very carefully at:
You wouldn't be a very good doctoral student if you didn't realize you can already check a lot of these criteria off the list simply by choosing a school that holds a specialty accreditation from CAEP, the Council for the Accreditation of Educator Preparation).
That is because CAEP does a lot of the hard work of evaluating academic credentials, resources, and student support to make sure a school is delivering the sort of training that state licensing agencies expect in education administrators. In most states, in fact, your degree won't make you eligible for licensing or certification unless it's gotten the CAEP stamp of approval.
You might also find some programs that advertise NCATE (National Council for Accreditation of Teacher Education) or TEAC (Teacher Education Accreditation Council) accreditation. Not to worry—since the entities merged to form CAEP in 2014, many schools still hold either NCATE or TEAC accreditation until the end of the years-long renewal cycle.
Considering an Online Doctorate in Education Leadership
Something else you'll consider these days when you are looking at doctoral programs is either an EdD in Educational Leadership online or an online PhD in educational leadership.
Online doctoral programs in educational leadership are becoming increasingly common and increasingly favored by busy teachers and administrators who are taking their credentials and careers to the next level. An online doctorate in educational leadership delivers the same key concepts and experiences as a traditional program, but in a far more flexible format.
An online EdD in Education Leadership is typically offered with asynchronous coursework. That frees you up at the times you would otherwise be in class, to be in your own class (teaching, that is!) or office getting your job done. Degree coursework can be streamed when you have time at night, on lunch break, or any other convenient moment. You'll communicate with professors and fellow students with similar flexibility, using chat or email or videoconferencing when everyone has a moment.
Of course, you get the same flexibility when it comes to where you study for a doctorate in educational leadership online. And that opens up all kinds of options with colleges in any corner of the country. You won't have to tailor your studies to what happens to be available nearby—instead, you can find the program that has the best fit for your priorities and interests.
What Can I Do With an EdD in Educational Leadership?
Naturally, jobs for EdD in Educational Leadership graduates will lean toward the top end of those available in educational administration. That can mean becoming principal in big urban schools with thousands of students, chancellor at a prestigious private university, or superintendent responsible for the biggest school district in your state.
These positions, particularly in public schools, may require formal licensing just like teaching jobs. Your degree will only be a small part of that process, which can also include:
When an EdD in Educational Leadership Leads to the History Books
When students at the Northern Virginia Community College Alexandria (NOVA) campus sign up for English Comp 111, they occasionally find that instead of a specific instructor, the course is listed as simply being taught by "staff."
When they show up in the classroom on day one, they find a few extra hoops to jump through… going through a metal detector, for example, and undergoing a security briefing from the United States Secret Service.
But that's just another day in the classroom of the First Lady of the United States, Dr. Jill Biden.
Biden was a teacher and professor way before she ended up in the White House. Her educational credentials reflect it, with a Bachelor's in English, a Master of Education specializing in reading, and finally a Doctor of Education in Educational Leadership. But there are few other EdD graduates who have the leadership opportunities that she does.
Dr. Biden has put her position to good use, championing education from the bully pulpit and advocating for additional community college funding. With a dissertation in student retention at community colleges, she is superbly qualified to do so.
But she hasn't lost touch with the roots of being an educator, either, and continues to devote time to freshman English teaching… setting an example for leaders everywhere about the priorities the education world needs. In doing so, she became the first First Lady to ever hold down a paying job outside the White House… and to make a difference on both the national and individual level for students.
Something unique about educational leadership, however, is that you can exercise it at every level in any school. So it's not unusual for an elementary school principal to remain an elementary school principal, or even to go on and specialize in a more focused area like instructional coordinator. It's less about climbing the ladder and more about serving your students to the very best of your abilities.
A Doctorate in Educational Leadership Offers Salary Bumps in Administration Positions
Like other areas of education, advancing your degree level will typically advance your salary prospects in educational administration. This is true even in cases where you may not necessarily be changing your job title or overall role, but simply increasing your competency and expertise.

So you can become licensed for and fill the same kinds of positions that you might qualify for with a master's degree in the field… but expect better compensation as part of the package.

In general, that means salaries that will range somewhere in the top ten percent of your position, as tracked by the Bureau of Labor Statistics (BLS). For 2021, in some of the most common roles that EdD graduates fill, that worked out to:

That's not to say that every district or school can offer these kinds of salaries. Just as with other types of jobs, you'll find the highest pay in the most challenging positions, managing the largest workforce.

But what a doctorate really offers you is flexibility. You will have more knowledge, greater understanding, and a lot of choices you didn't have before when it comes to making a difference for teachers and students. So whether you choose to use it directly in the classroom or as a rung on the ladder to an administration position, you can put your doctorate to work shaping a better future for your community and the country.

2021 US Bureau of Labor Statistics salary and employment figures for Postsecondary Education Administrators, Education Administrators, Kindergarten through Secondary, Elementary, Middle, and High School Principals, and Instructional Coordinators reflect national data, not school-specific information. Conditions in your area may vary. Data accessed March 2023.

<!- mfunc search_box_body ->